The Impact of Winning the Premier League
Leicester City received a total sum of £151 million from the English FA after their sensational 2016-17 Premier League title win.
Whereas, Leicester City received only £93 million after their shocking 2015-16 Premier League silverware. However, this sum was actually less than Arsenal (£101m), Manchester City (£96.8m), Manchester United (£96.3m) and Tottenham Hotspur (£95m) due to the number of times each team was shown on TV last season.
The sums for Premier League teams continue to grow year after year and helps to attract great talent to the English shores for the 20 clubs involved.  The notoriety of being the champions of England brings greater benefits to Leicester City.
Winning the Premier League title also earned the Foxes a place in the group stages of this season's UEFA Champions League where they are set to earn further great sums, made even greater by reaching the quarter-finals.
Progressing in Europe's elite club competition is worth significant sums in terms of prize money, TV revenue and gate receipts.  Losing quarter-finalists Paris Saint-Germain took home a nice cheque for €30 million last season – Liverpool can expect a similar sum this year if they don't progress past AS Roma next month.
There are still three matches remaining in the Champions League this season and although it's hard to see Liverpool allowing their success at the top to slip, Klopp's side are backed in the latest soccer betting tips at 6/4 to win the crown from under their opponents.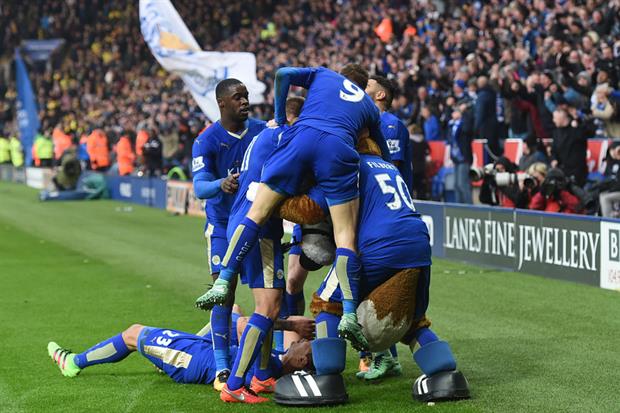 Chelsea's last year performance will come as a huge welcome boost to the Premier League in terms of the UEFA Coefficient over the next five years.  The Premier League has dropped further behind Spain and below Germany over the past few seasons, now battling with Italy's Serie A for fourth Champions League places.  Leicester beating the highly-ranked FC Porto and Sevilla will give England many points this season, to soften the blow of Tottenham Hotspur being eliminated at the group stage and Manchester City's disappointing exit to AS Monaco.
The club were able to attract a number of players to their club over the summer – Islam Slimani, Ahmed Musa, Ron-Robert Zieler and highly-rated Bartosz Kapustka to name a couple.  They also managed to hold onto Riyad Mahrez who Arsenal were strongly linked with in the summer, and highly-rated left-back Ben Chilwell signed a long-term extension having been linked with a move to league rivals Liverpool for several months.
No doubt the club would have increased their fanbase across the world as a result of last season's success – something that will prove beneficial financially in the long run.
In terms of attracting sponsorship money, the East Midlands club are already owned by Thai billionaire, Vichai Srivaddhanaprabha, whose company, King Power, already sponsor the club's stadium and shirt.
Competing in the Champions League appeared to take its toll on the players as their results domestically either side of playing in Europe were poor, leaving the club hanging around the relegation zone for much of the season.
Chelsea had a tough 2016-17 season as defending champions up to February that manager Antonio Conte appears to have guided the Blues to safety now.