Twitter reacts as Man Utd in talks over £100m Pogba pursuit
Manchester United fans were extremely puzzled on Thursday after reports emerged that the 20-time English champion is in talks to lure Paul Pogba to Old Trafford in a world-record £100m deal.
The Frenchman's future has been the subject of intense speculation, with the likes of Barcelona, Real Madrid and Manchester City all being linked with the 23-year-old midfielder.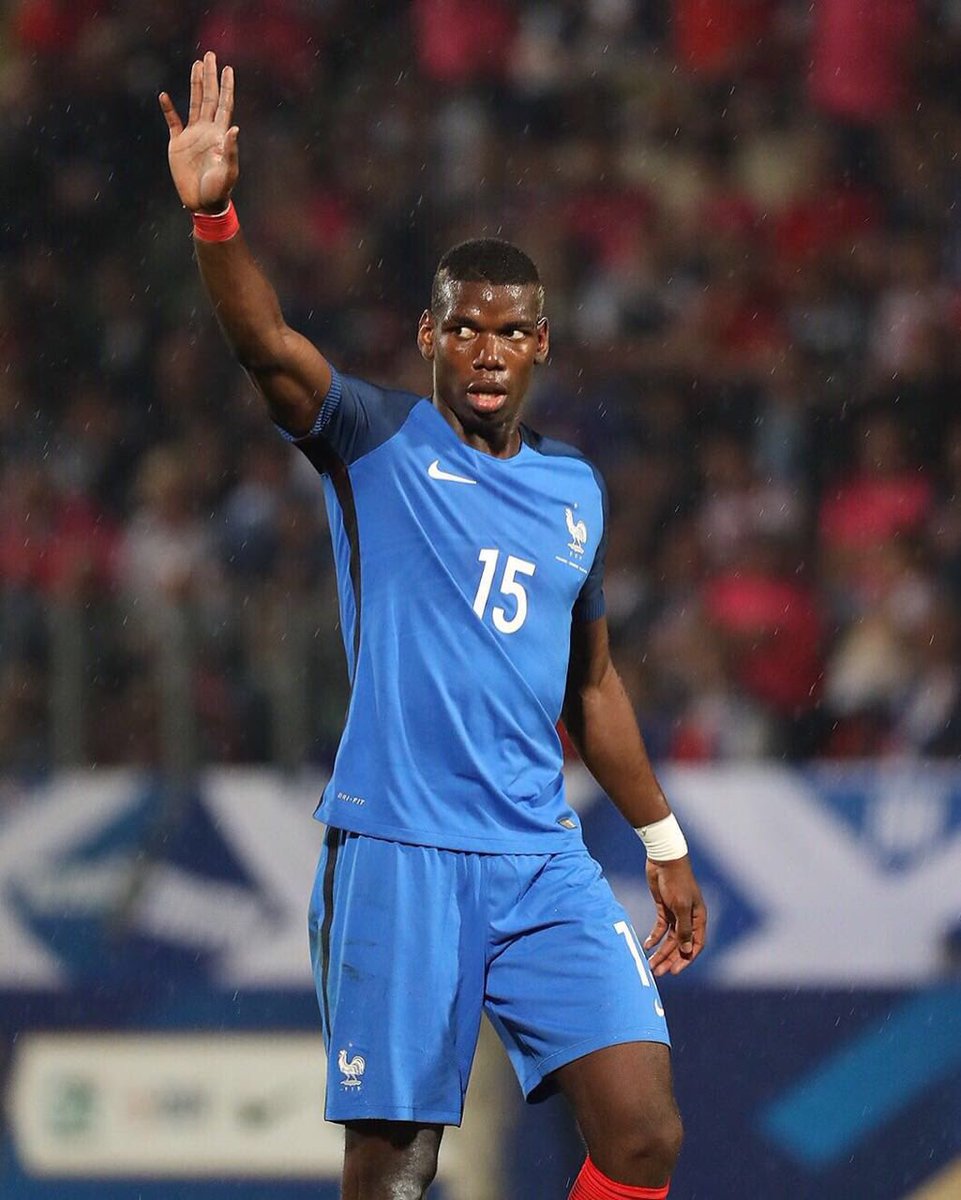 The Red Devils have been rumoured to be in the race for Pogba's signature for some time and now Sky Sports have reported that club's executive vice chairman Ed Woodward has opened talks earlier this week over a possible £100m move for the attacker.
The Italian champions Juventus are said to be keen on keeping hold of the player, who is also being courted by La Liga giants Real Madrid and couple of more heavyweight clubs.
Manchester United's Ed Woodward has started negotiations in last 48 hours that could see Paul Pogba return in £100m deal #MUFC

— Kaveh Solhekol (@SkyKaveh) July 7, 2016
Pogba has scored eight goals and registered 12 assists in 35 league matches last season to help the Old Lady to the Serie A silverware.
Here is how Manchester United supporters react on social media to see Pogba on the verge of become the most expensive player in football history.
I reckon the world might implode if Man Utd sign Pogba for €120m after releasing him for free. It's going to be carnage.

— Liam Canning (@OffsideLiam) July 6, 2016
With how the market is today – bids coming in of £38m for Odion Ighalo – I don't think £100m for Pogba is totally unreasonable.

— Liam Canning (@OffsideLiam) July 7, 2016
Pogba 100m…I expect at least two Champions League from him at MUFC if they pay that much, ridiculous money, are they buying his house too?

— TomMellor (@MellorFootball) July 7, 2016
Genuinely don't think twitter could handle the meltdowns if we buy Pogba for €120 mill. The Arsenal accountants would combust. Pls Lord.

— Hayley B (@Hayles_101) July 7, 2016
Juventus paid Man Utd £800,000 in compensation for Paul Pogba 4 years ago.

— sportingintelligence (@sportingintel) July 7, 2016
Pogba wages at Manchester United would be approximately treble than what he earns at Juventus

— Tancredi Palmeri (@tancredipalmeri) July 6, 2016
Juventus would be off their heads to reject ONE HUNDRED MILLION FLAMING POUNDS for Pogba.

— Alex Shaw (@AlexShawESPN) July 6, 2016
Paul Pogba for €120m?
Does Man U know that Juventus is a publicly traded company and they could buy the whole club for €250m?

— 7amkickoff (@7amkickoff) July 6, 2016
Unless the Glazers would otherwise use the Pogba money to subsidise tickets prices, it makes absolutely no difference how much he costs.

— Daniel Harris (@DanielHarris) July 7, 2016
Opposition fans having hissy fits over how much we MIGHT spend on Pogba. Hilarious!

— Busby MUFC (@BusbyMUFC) July 7, 2016
When I was leaving Everton I agreed terms with Charlton/Coventry/Boro and Sunderland.
Then it's players choice.
Way to go in the Pogba deal

— Don Hutchison (@donhutch4) July 7, 2016
Okay, so if we DON'T land Pogba, who would you like to see? For me;
Kroos
Kante
Those are the two stand outs.

— Full Time DEVILS (@FullTimeDEVILS) July 7, 2016