Chelsea fans elated by James Rodriguez rumours
It seems that Chelsea are not yet finished in the summer transfer market, with ten days to go, there's potential signing coming to the west London.
The Blues are in negotiations over the huge €70 million purchase of James Rodriguez from Real Madrid, according to Sport.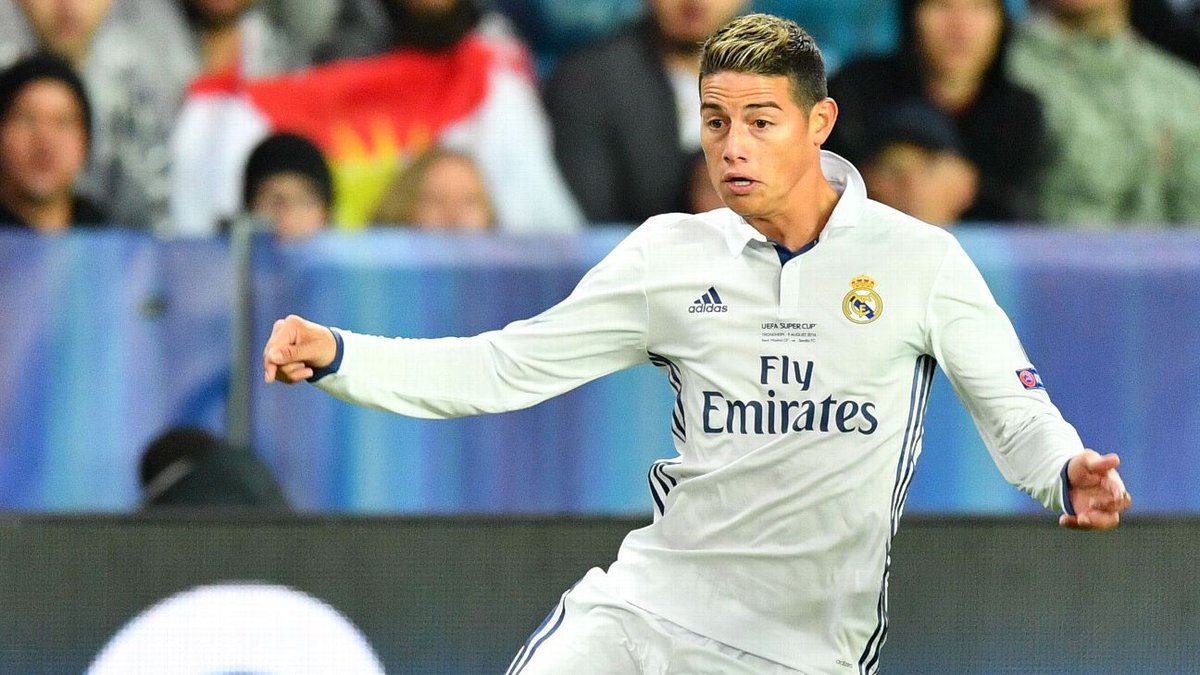 The Colombian international has struggled since his move to the Spanish capital two years ago, making just 17 appearances in La Liga last season.
The bid brings plenty of reactions on Twitter, while some would love to see the 25-year-old to arrive Stamford Bridge, others would suggested the money was spent on other areas of the team.
I hope these #Mandzukic rumours are just that, it would be a poor signing, i would go for #berahino throw #remy into some sort of deal #CFC

— Keith Anastassiades (@33wolfman) August 21, 2016
Would love to see James and Mandzukic to be honest #CFC

— Olive (@kevo_90) August 21, 2016
Kinda wondering where James Rodriguez will play if he's brought in #CFC

— IjEoMa (@DLankyOne) August 21, 2016
The news about James Rodriguez gives a pleasant feeling in my belly. Awaiting to be official.

— # cfc♀♂alex* (@matyalex0) August 21, 2016
Like I said I'm all for us going for James Rodriguez if he's played on the right, would finally give us goal threat from both wings. #CFC

— ChelsFinest (@ChelsFinest) August 21, 2016
I'd rather us sign two defenders and James tbh.

— The Skipper (@TheSkipperCFC) August 21, 2016
James Rodriguez could be our Marquee signing this summer… exciting prospect! #CFC

— Donato Da Silva (@Don_Vito8) August 21, 2016
Genuinely hope we don't sign James, lived off one goal in the World Cup! So overrated! #CFC

— Luke Smith (@ZoumZoumaa) August 21, 2016
Welcome to the bridge, james!! #cfc

— Apissuboh (@Apissuboh) August 21, 2016
Can we please sell Oscar and get James Rodriquez asap ?#CFC

— Sam (@Ayescojnr) August 21, 2016
Would love to see James and Mandzukic to be honest #CFC

— Olive (@kevo_90) August 21, 2016
James Rodriguez will be a perfect signing to ease the pressure from Eden Hazard #Cfc

— Memo (@memo_samuel) August 21, 2016