Chelsea want Alex Oxlade-Chamberlain in £35m deal before deadline
Chelsea are desperate to lure Arsenal midfielder Alex Oxlade-Chamberlain to Stamford Bridge before the transfer deadline day.
Chelsea are reportedly keen to sign the England international this summer in a £35million deal, according to The Daily Telegraph.
The Blues are determined to try and secure the 24-year-old midfielder as they look to bring in a number of new players before the transfer window closes on Thursday.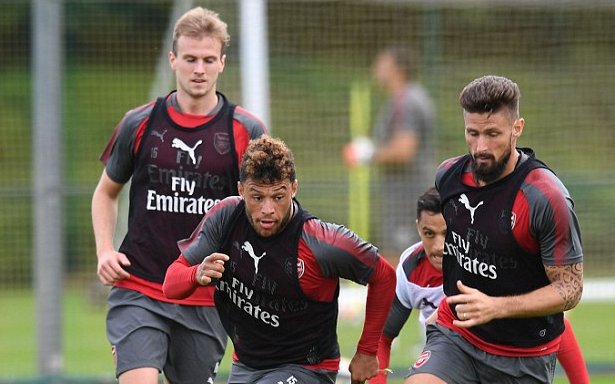 The report adds that the Premier League champions are hoping that the midfielder will tell Arsene Wenger that he wants to move to the west London before the transfer window closes.
It has been reported that Chelsea have tabled a £35million bid to secure the signing of the highly-rated playmaker, who has already told Wenger that he will not extend his contract at The Emirates, with his current deal is set to expire at the end of the season.
The Gunners are currently preparing to take on rivals Liverpool at Anfield in their next Premier League clash.