David Alaba's future uncertain at Bayern Munich following contract withdrawal
David Alaba's future at Bayern Munich is in doubt after the Bundesliga giants failed to reach an agreement with the player and they decided to withdraw the contract offer.
The Bavarians reportedly set a deadline of 31 October to come to an agreement with the Austrian footballer, however, they opted to end talks after the player's agent showed their offer was not good enough.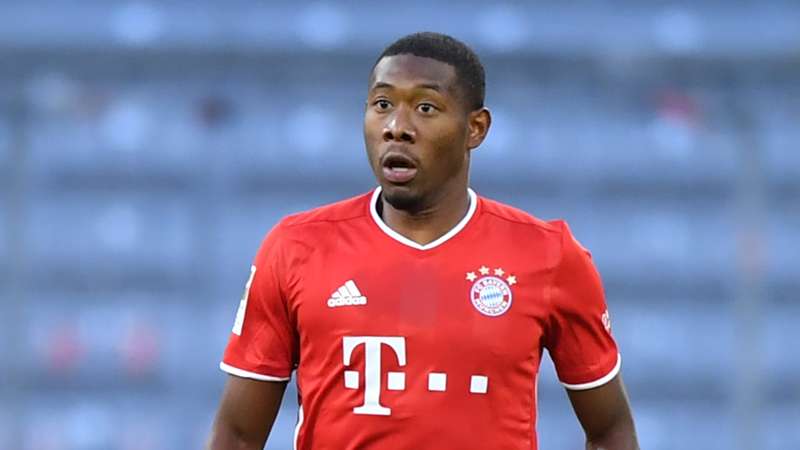 The 28-year-old's current deal is set to expire at the end of the campaign and if both parties failed to come to an agreement, then the Austria international will be free to hold talks with other clubs from January.
The experienced defender has been linked with many top European sides, with Juventus thought to be his most likely destination.
"We presented him with a really, very good very fair, competitive offer – especially during these times," Herbert Hainer told BR24Sport.
War es das mit @David_Alaba und dem @FCBayern? Ein Angebot gibt es zumindest seitens der Bayern nicht mehr, sagt Präsident Herbert Hainer. pic.twitter.com/3PfWk73Gb8

— BR24Sport (@BR24sport) November 1, 2020
"We told David's agent during the last meeting that we wanted clarity and an answer by the end of October, because we want to plan for such an important position and personnel. But we didn't hear anything.
"Our sporting director Hasan Salihamidzic then contacted the agent and the answer was that the offer is still unsatisfying and that we should think more.
"We then decided to take the offer off the table completely. That means there is no longer any offer."
Alaba's father and former club president Uli Hoeness engaged in a public spat about the contract negotiations of the 28-year-old.
George Alaba lashed out at Hoeness for insinuating his son was only after money and termed his words as "dirty lies."
The former West Germany footballer also attacked Pini Zahavi, calling him a greedy piranha. Alaba rejected the claims later that his financial demands were excessive.