Liverpool's Philippe Coutinho all set to sign five-year contract
The Brazilian midfielder Philippe Coutinho, who plays for Liverpool – is reportedly on the verge of signing a new five-year contract at the Anfield.
The discussions have begun over an extension to the playmaker's stay at the Merseyside outfit, despite still having more than three years remaining on his existing deal, in order to fend off interest from Spanish giants Barcelona.
According to The Liverpool Echo, the talks have progressed well already, and the 24-year-old is willing commit his future on a lucrative new five-year contract that will keep him at the Reds until 2022.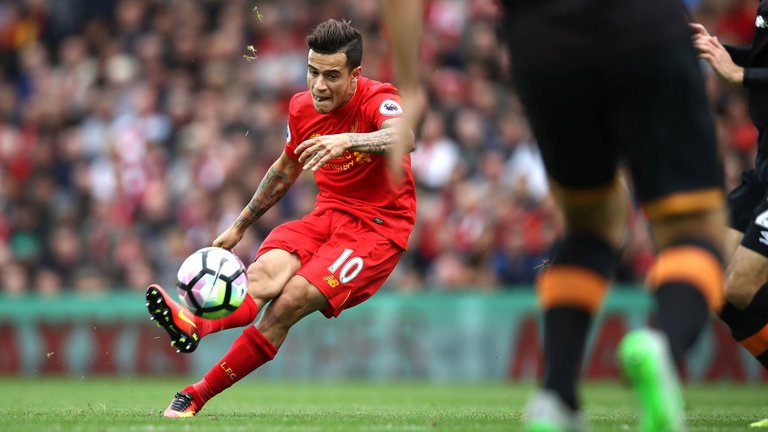 The report also states that there will be no minimum release clause in Coutinho's deal, leaving the Reds with the option to reject any bids from the Catalans for the South American.
He has indicated that he wants to remain at Anfield and try to win the top trophies under Jurgen Klopp. that seems good news for Liverpool fans as well as the manager, who looks to strengthen his squad for the Premier League success this season.
Liverpool to take on Chelsea this Tuesday. If you visit bookmakers you will find that The Reds are 91/100 to win the game. But it could be a tough one as two heavyweights are flying high in the league and will put up a fight on home soil.
Coutinho has managed to score six goals so far this season and 34 in 163 fixtures since joining Liverpool from Inter Milan in 2013.