Manchester United front-runners to sign Achraf Hakimi
Manchester United are currently in the lead to secure the signature of Paris Saint-Germain defender Achraf Hakimi.
According to Football Insider, the Red Devils are at the forefront of the competition to acquire the Morocco international, who may depart from Parc des Princes in the summer transfer window.
While Chelsea have held a longstanding interest in the 24-year-old defender, who is estimated to be worth around £50-60 million.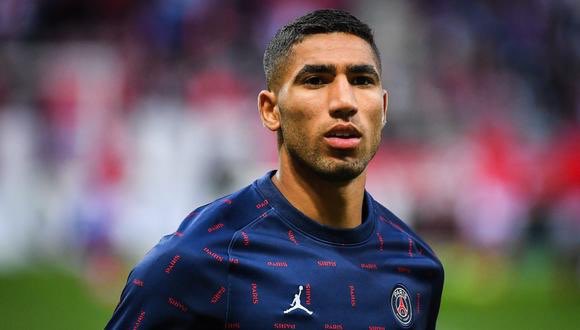 Hakimi's most memorable experience would likely be Morocco's journey to the World Cup semifinals, rather than his performances with the Ligue 1 champions.
Although PSG invested substantial sums of money to acquire the full-back, their current squad has fallen short of their objectives, prompting them to plan for a reconstruction during the summer. While reports suggest that the Parisians are willing to make significant investments, they could also opt to sell some of their top players, including Hakimi.
Chelsea have shown keen interest for some time, but they have other matters to address before they can secure the funds needed to pursue Hakimi. With the addition of Reece James and Malo Gusto to their roster in the summer, the right-back position seems relatively secure for Chelsea. However, unforeseen circumstances could arise that would allow Chelsea to reconsider and make a fresh move for Hakimi.
Man United are in a position to potentially surpass Chelsea in the pursuit of Hakimi, as their current circumstances and budget may allow them to secure the £50-60 million-rated right-back. United's manager Erik ten Hag is looking to revitalise the right-back position and Hakimi fits the profile of a high-profile and long-term investment.
While the 20-time English champions are exploring other options in the market, Hakimi would become their primary target if he becomes available. The Red Devils are expected to initiate negotiations with PSG to reach an agreement on the transfer fee for the Moroccan.