Son Heung-Min's stellar performance in Tottenham thrilling win over Man City
Tottenham Hotspur forward Son Heung-Min put yet another stunner display against the league leaders Manchester City on Sunday afternoon at White Hart Lane, helping Spurs to a thrilling 2-0 victory.
The South Korean international started up front for Spurs, replacing the injured star player Harry Kane, and assisted Dele Alli with his first half superb goal.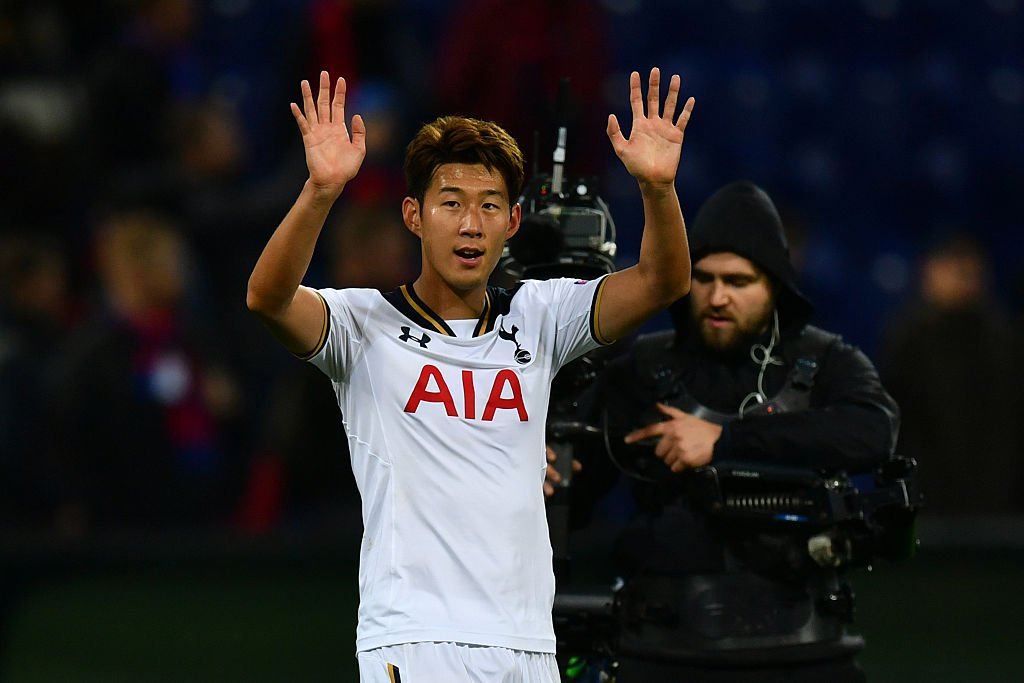 Son, 24, has created two chances against the Citizens, with Twitter pour out some praise for the attacker after his outstanding performance.
Pochettino's side are yet to lose a match this season, and are now the only club in the Premier League to beat Pep Guardiola's side, who were undefeated until Sunday noon.
Eventually Son's fantastic style of play provoked a huge response on social media, and here's the best reactions on Twitter..
feel good for calling Heung Min Son being brilliant but no idea why Spurs underused him massively last season

— ○ (@COMMXNISM) October 2, 2016
Heung or is it Hong Son Min is my man of the match! He has been on fire lately. Can't believe Spurs wanted to sell him. #TOTMCI

— shqipe89 (@NELA__25) October 2, 2016
Absolutely stellar performance from Spurs. Brilliant team performance. Heung Min Son what a player #TOTMCI

— Gall Dennar (@Fremont_29) October 2, 2016
Great game by Son Heung-Min. He leads the line well for Spurs in absence of Harry Kane today. Top class display by the South Korean.

— Mirza Daniel (@mirzadaniel0711) October 2, 2016
Son Heung-min is on ???? for Spurs

— Mohammad J. AlEssa (@mjalessa) October 2, 2016
Spurs have one of the most exciting attacking players in the league in Son Heung-min. What a player.

— Gary Cassidy (@consciousgary) October 2, 2016
Son Heung-Min is quality Spurs don't even miss Kane!!

— Nathan Pinnock (@NathanPinnock) October 2, 2016
Son Heung-min best form of any player, in any league. #epl #spurs

— jlanier01 (@jlanier01) October 2, 2016
Son Heung-min is some player! most improved player of the season so far fosho

— Jeremy (@blackshaggy92) October 2, 2016
Heung-Min Son is a different player this season! Stunning from Spurs!

— Jason (@JR24GP) October 2, 2016