Chelsea are back with a vengeance
After the 5-0 annihilation of Everton at Stamford Bridge, Chelsea topped the Premier League table for the first time since winning the title in 2015. The 3-0 loss to Arsenal at the Emirates in September sparked a drastic reshuffle which led to the Blues embarking on a 6-game unbeaten run, scoring 16 goals and conceding none in the process. Antonio Conte and his men are making a compelling case to be rebranded as title favourites in the rat race that is the 2016-17 season.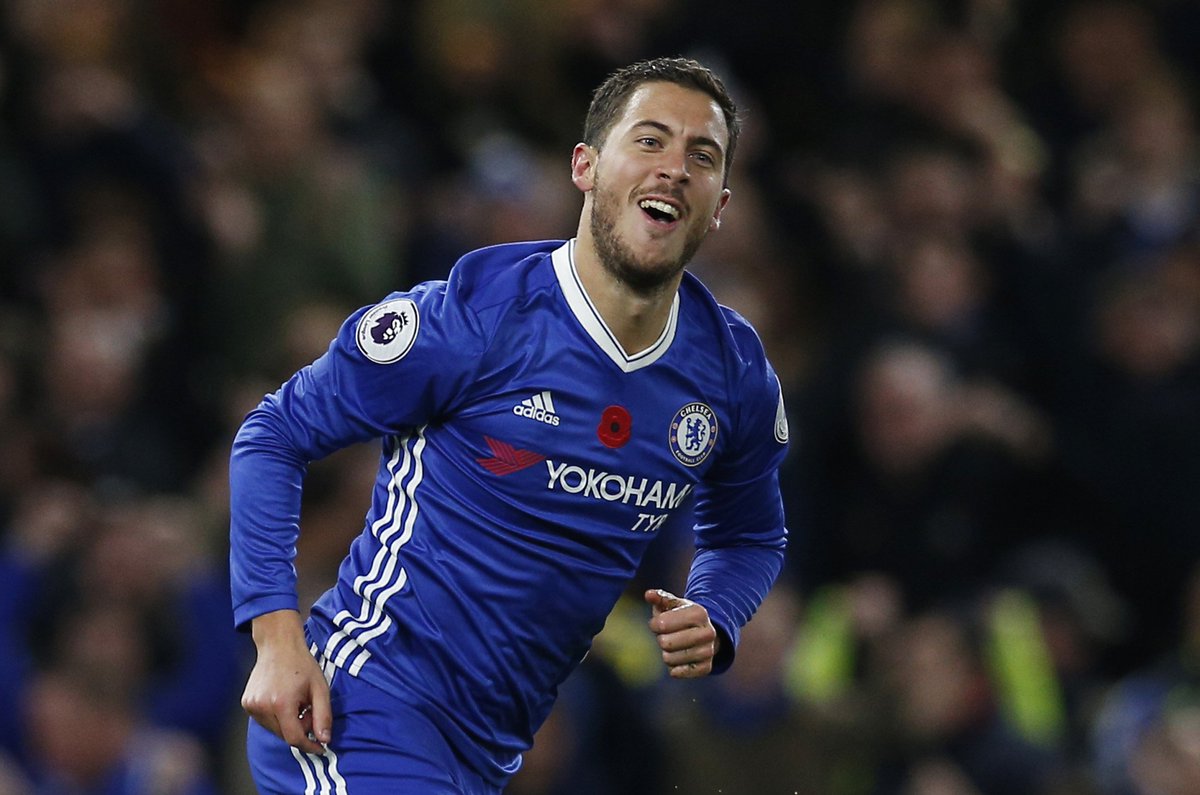 Heading into the international break, bookies have been forced to slash their prices on Chelsea's chances of lifting their second league title in 3 seasons. They even almost got the result against Everton right but no one expected the previously fragile backline to keep out an Everton attack led by Lukaku.
The tactical turning point was when Conte opted to switch to a 3-4-3 formation. The arrangement of David Luiz, Gary Cahill and Cesar Azpilicueta in front of Thibaut Courtois is proving to be unbeatable, which may come as a surprise to those who sneered at the reacquisition of the curly-haired Brazilian on transfer deadline day. Since the 2-0 away victory over Hull, the defence has gone on to keep further 4 clean sheets. In the last four matches Chelsea have made no defensive errors, and have allowed other teams a paltry 19 shots in the box. When compared with Burnley who have been peppered with 62 shots in the box over the same time period, it is clear to see how tight the Blues have become in front of goal.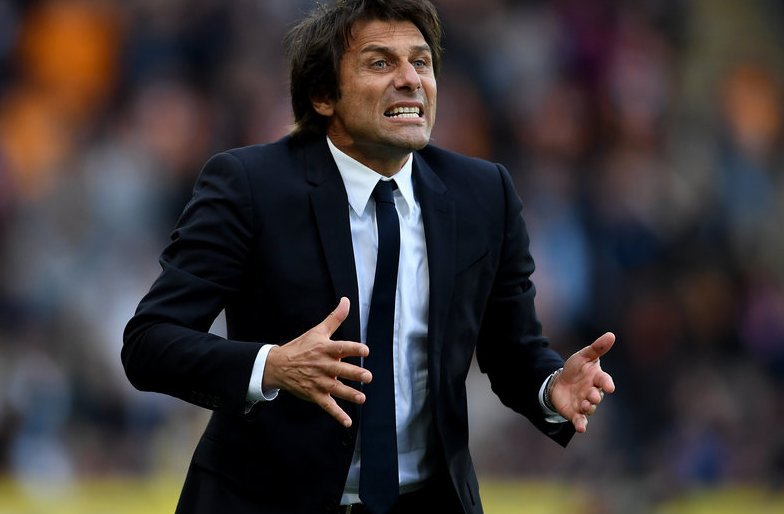 Conte is well known for having defensively solid teams, and in his first season in charge at Juventus he won the league without suffering a single defeat. In doing so, the Bianconeri became the first Italian "Invincibles" since AC Milan had pulled off the achievement in the 1991/92 season. Chelsea have lost games this term, but the Italian has been tactically astute enough to make big decisions and work out how to rectify wrongs. After the embarrassing defeat to Arsenal, the three-time Serie A winner boldly dropped the former defensive stalwart Branislav Ivanovic and the out-of-sorts playmaker Cesc Fabregas. Conte pushed Azpilicueta back into a 3-man defence and began operating with Victor Moses and new signing Marcos Alonso as the wing-backs. Since striking on this match-winning formula, Chelsea have been transformed into a devastating beast, and Conte hasn't looked back since.
But it's not just the awareness of the manager that has helped Chelsea reverse their fortunes in this campaign. Their key players have been putting in astounding displays, and seem to have recaptured the form of their ravaging onslaught on the title two seasons ago.
Eden Hazard
Hazard endured a dreadful campaign last season as nothing seemed to be going right for the 2015 Player of the Year. Now, though, he has managed to recapture that past form and push himself even further. Against Everton the Belgian had never looked better and prompted some pundits to claim that it was the best individual performance in the history of the Premier League. His second goal was a thing of beauty (see video above) and will be a frontrunner for goal of the month.
Looking at Hazard's stats this season in comparison to Chelsea's title winning campaign, there are marked changes in certain areas. The 25-year-old has clearly been instructed to go on the attack, and develop a more ruthless nature in front of goal. This season he is averaging 1.8 chances created per game, whereas in 2014-15 it was 2.6. Instead of seeking to tee up his teammates, he is putting in more attempts on goal, with an average of 3.1 per game compared to 2.1 two seasons ago. Hazard has so far scored a goal every 133.9 minutes, compared to 251.9 when Chelsea won the league. The Blues have yet to play a third of their games, but if the number 10 can keep up this output then he could even be considered as a contender for the Golden Boot – he can currently be backed at 25/1 and is only one goal behind Sergio Aguero.
Diego Costa
Another key component of the side that stormed to the title enjoying a renaissance under Conte is Costa. The striker didn't even make the Spain squad for Euro 2016, but now he is silencing his doubters with some tantalising displays (see video above). He has even managed to curtail some of his less desirable characteristics which in the past had given him the reputation of being a card magnet. The 28-year-old picked up 8 yellow cards last term, and started this season in the same vain, accumulating 4 already. However, since Chelsea's resurgence the player seems to be a changed man, and hasn't faced a single booking in the last five rounds of fixtures.
Costa has thus far looked the most likely contender to emerge as the league's top scorer this season. He has scored 9 goals and made 3 assists, and only failed to contribute to a goal in two appearances. This makes him the most consistent striker in the top flight so far. The former Atletico Madrid man has fired off 37 attempts on goal with an accuracy of 48.6%. In addition to that, he has once again become a nuisance that opposition defences are struggling to deal with, frequently pulling centre-halves out of position to create space for other Chelsea attackers to run into.
Liverpool, Arsenal, and Manchester City have all started on the front foot this term, and have helped to create one of the most congested races for the title in the league's history. City have shown that they are not the invincible side that many had predicted they would become under Pep Guardiola, and Liverpool still need to overcome their defensive frailties. Arsenal are in fine fettle, but they could find themselves stretched when the Champions League enters its latter stages in the New Year. It is still early in the season and picking a winner now is anyone's guess. One thing is for sure, though, the Chelsea of old are back, and will be in this battle right down to the wire.