Newcastle United lead race to sign Manuel Ugarte
As reported by Jornal de Notícias via SportWitness, Newcastle United have set their sights on Sporting CP midfielder Manuel Ugarte.
The 22-year-old finds himself at the epicentre of a burgeoning transfer saga. A plethora of Premier League clubs have expressed their interest in securing his services, yet it is widely believed that the Magpies are currently occupy the pole position in this exhilarating race.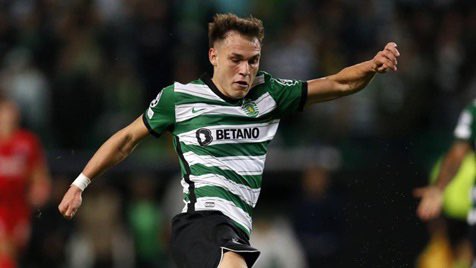 Having embarked upon his Sporting CP adventure at the inception of the 2021-22 campaign, the youngster has flourished prodigiously in recent seasons, captivating the attention of numerous footballing powerhouses.
This season alone, the Uruguay international has admirably donned the Sporting jersey on an impressive 43 occasions, solidifying his place as an integral part of the squad.
The midfielder has ceaselessly dominated the central midfield, amassing a staggering 3200 minutes of game time.
Will Newcastle United emerge triumphant in their pursuit of Manuel Ugarte? Only time will tell. Football aficionados worldwide brace themselves for the conclusion of this high-stakes affair, a captivating spectacle that embodies the very essence of the beautiful game's relentless pursuit of excellence.