Frustrated Wenger rues missed Arsenal opportunity
Lightning did not strike twice for Arsenal as their 2-1 loss to Watford on deadline day left manager Arsene Wenger frustrated and wistful. For the second gameweek running, both Liverpool and Tottenham dropped points, but unlike the last matchday, the Gunners failed to take advantage of their rivals' slip-ups.
That Arsenal were playing at home and Chelsea also dropped points are reasons enough for Wenger's vexation, as a sense of déjà vu engulfs the club once again.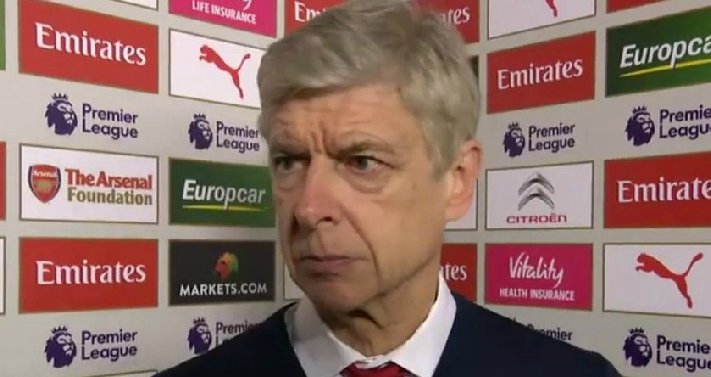 The Gunners were second in the table at kick-off, and Chelsea's draw with Liverpool meant they could have closed the gap to the top to six points before next weekend's clash against the Blues. But, as fate would have it, Arsenal never recovered from Watford's two-goal blitz inside the opening quarter hour and have now slipped down to third, behind Spurs and nine points off Chelsea.
"It's not only frustrating because of the other results but because we didn't produce the performance we want to produce," said Wenger to Arsenal's official website after the game.
It has now become customary for Arsenal to falter in title races, as the Gunners' hopes of a first Premier League title since 2003/04 fades into the distance.
With the Chelsea game up next, it remains to be seen how Wenger's men respond to the latest setback, having clawed their way back into the title race after Liverpool's January debacles.
The mentality is one of Wenger's more frequent justifications for meltdowns like the Watford game, and the Frenchman once again touched on that factor for his team's defeat.
"We prepared well for the game and we told them about what to expect, but it looked like mentally we were not ready for the fight that they gave us," Wenger added.
That lack of winning mentality threatened to derail Arsenal in the early parts of this season only for them to bounce back strongly and then suffer another blip at an inopportune moment.
They started the season slowly with a defeat to Liverpool but then recovered well to shoot themselves into the title reckoning. In December, successive away defeats to Everton and Manchester City once again prompted crisis talks, but the Gunners recovered.
That recovery saw them behind Chelsea and flying ahead of the Watford game only to yet again cede the advantage. Given the patterns of their results this season, it is unlikely Arsenal will win at Chelsea.
Near misses and repeated failures to break through the ceiling have been recurring themes of the latter part of Wenger's 20-year stay at Arsenal. With performances like the one against Watford far too common, it will be a stretch to even consider the Gunners genuine title contenders.
Wenger's frustration is justifiable, but it remains to be seen for how long it lasts. His contract ends at the end of this season.