Is Chelsea's title ALREADY LOST after derby stalemate?
Though the Premier League table is still largely taking shape by mid-September, the lethal nature of the two Manchester clubs has not gone unnoticed. At the very least, the bookmakers that placed City and United as favourites above reigning champions Chelsea appear to have been fully vindicated.
Derby draw + Luiz red = Chelsea trouble
Such vindication has been given further backing by the results of the Premier League's fifth round of games. On Saturday, City went to Watford and knocked the Hornets for six, just four months after winning 5-0 at Vicarage Road. The very next day, United once more drew level on points with City. While the 4-0 scoreline by which United beat a freefalling Everton somewhat flattered the Red Devils, it was as sure a sign as any that United are going to mount a genuine title challenge in 2017/18.
While there is no credible reason to rule Chelsea out of the title equation just yet, there can be no denying that the two Manchester clubs look nothing short of invincible at the moment. While there was already an expectation that Gabriel Jesus and Sergio Aguero could combine potently long before August, the sheer transformation in United after the summer arrivals of Romelu Lukaku and Nemanja Matic has been nothing short of revelatory. This has taken many teams by surprise, as evidenced by United's towering goal difference.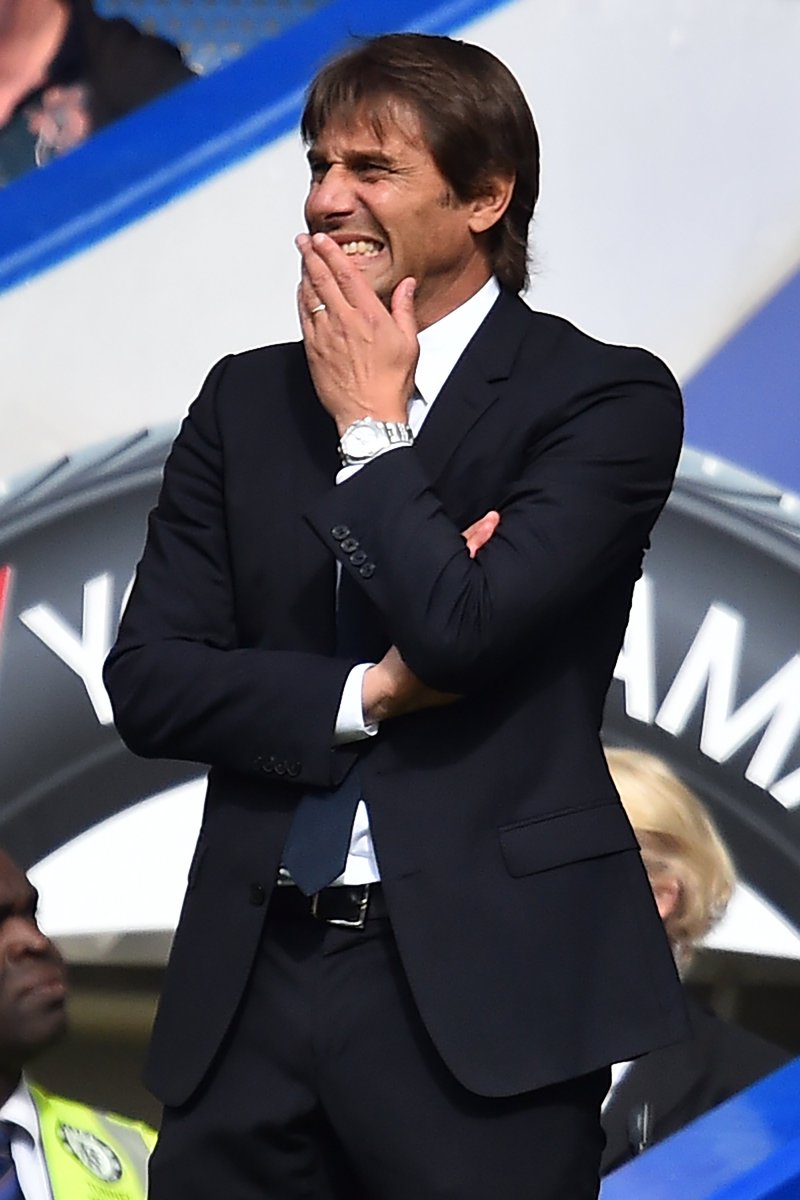 Two hours before United's demolition of Everton, Chelsea and Arsenal had played out a 0-0 draw at Stamford Bridge. Nobody that watched the game would ever believe that Arsenal, who marginally shaded the first half, were the same outfit that so meekly surrendered 4-0 at Anfield. While the game itself did not lack entertainment, there can be no disguising the fact that the result represents vital territory lost for the West Londoners. The imminent absence of David Luiz, after a murderous derby tackle which rightly yielded a red card, will only complicate matters further for Chelsea. It seems, however, that fate is conspiring against Chelsea in more ways than one.
European commitments do not help Chelsea's cause
The weekend of 9 December already looks like one that will be decisive in the title race, and perhaps represents the Chelsea squad's best opportunity to atone for its early-season shortcomings. Should the derby at Old Trafford end in a stalemate, Chelsea's own derby showdown with West Ham will become a must-win for Conte's men. However, the weekend in question also follows a Champions League week. City make the long trip to Shakhtar Donetsk during that week, while United host CSKA Moscow.
This scenario plays directly into United's collective hands, and bodes poorly for Chelsea – as well as City – with significant swathes of the Stamford Bridge faithful no doubt hoping for a Manchester derby draw.
While Chelsea will have the luxury of home advantage in the week before 9 December, the game is the return encounter with Atletico Madrid. Unless Diego Costa's old club suffers a major collapse in European form, the game will presumably be the one that decides the group winner. With fatigue then becoming a potential issue for Chelsea, the idea of the Blues waltzing into the London Stadium, and taking a vital three points with minimal effort, is one without much credence.
Though both of Chelsea's pre-Christmas games against the Manchester clubs take place at Stamford Bridge, both will be played after Chelsea make two short but difficult Champions trips. Before the City game on 30 September is a trip to Atletico Madrid, with Chelsea hosting United on Bonfire Night after a Champions League game at Roma. By contrast, both Manchester clubs will travel to Stamford Bridge for their games against Chelsea after playing at home in the week before.
'Strong' areas can save Chelsea's blushes
Though the fixtures do little to help Chelsea's title bid, the squad's wide play is (from a neutral perspective) unmatched by any other team in the league. Though much rides on the fitness of Marcos Alonso and Victor Moses, both again looked dangerous on the flanks against Arsenal, and frequently forced their markers into retreat.
With a newfound focal point in Romelu Lukaku, Manchester United's emphasis will be on core strength in the centre of the park. As such, Manchester City are considered Chelsea's main rival when it comes to dominating the wings from defence. The additions of Benjamin Mendy and Kyle Walker to the City squad represent a very real statement of intent from Pep Guardiola. They are, however, less familiar with a formation that places an emphasis on increased coverage for wide defenders. Conte cannot fail to realise this. As such, he can capitalise on the fact that his first choice wide defenders have a greater amount of (combined) Premier League experience than their Manchester City counterparts.
The centre of the park is, of course, where games are won and lost, and represents further territory upon which Chelsea can capitalise. Although both Manchester clubs look stronger than ever in that area, N'Golo Kante remains without equal when it comes to work rate and coverage. Such persistence and stamina will be crucial in Chelsea's pivotal league games against the Manchester clubs after European duties. All is not lost, but if Chelsea do finish behind either of the Manchester clubs come May 2018, then many of the Stamford Bridge faithful will look back to the afternoon of 17 September 2017 and wonder what could have been…