Chelsea fans react to Giroud's FA Cup display
Chelsea went through to the FA Cup Final after beating Southampton at Wembley on Sunday.
Chelsea forward Olivier Giroud's sensational goal just after half-time got the Londoners on their way to victory before Alvaro Morata scored late on to secure the 2-0 easy win.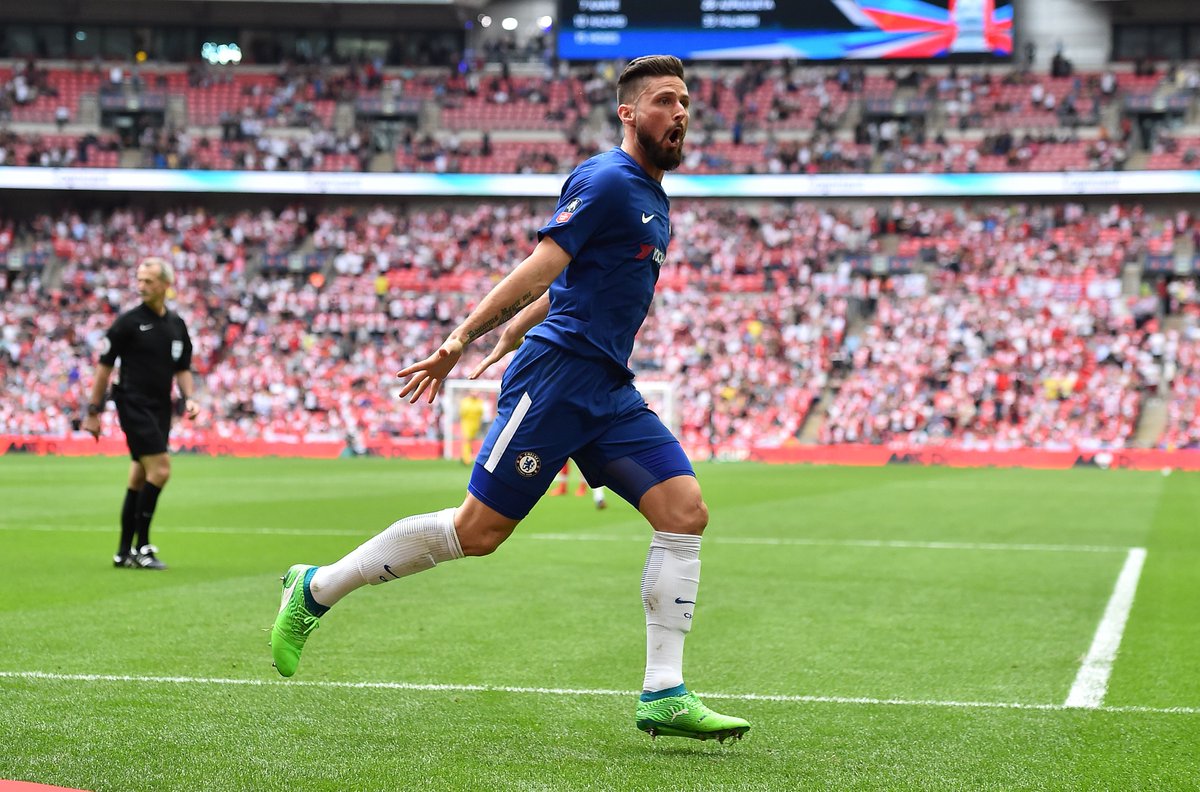 Chelsea fans were delighted with Sunday's victory, cheering out Giroud after his impressive dribbled opener.
Here we took to Twitter to share their reactions..
Olivier Giroud wriggled through and scored past 4 Southampton players plus their goalkeeper. Basically against half the team. In the FA Cup semifinal. I love him. #CFC #facupsemifinal

— 👑rayнan👑 (@TheBlooRay) April 22, 2018
I have to admit I was wrong about Giroud at Arsenal. I seriously now get it why a lot of Arsenal fans rated him so highly and he is France's no 1 striker.
The guy is a warrior, has an amazing mentality and really wants to win
Gives it his all everytime #CFC

— AayushKataria (@aayush11kataria) April 22, 2018
I think #Giroud should be the man of the match 😍
Worked hard from min. 1 to get the goal #CHESOU #Wembley #cfc

— Rishabh Shah (@Encryptller) April 22, 2018
Giroud is such a threat up front, Morata can learn a lot from his hold up play and physical dominance. #CFC

— Chelsea Central (@ChelseaCentral_) April 22, 2018
Clinical, efficient, class from Giroud and we are off to Wembley…..again! #CFC #KTBFFH

— Michael Hush (@Hushy23) April 22, 2018
What a guy. He's been excellent since joining. Channelling his inner Messi today. #Giroud #CFC pic.twitter.com/C4NnDD66fW

— NukaFM (@NukaFM) April 22, 2018
Absolutely brilliant goal from Giroud! Love that man already! #CFC

— Eden Hazard (@mac9776) April 22, 2018
Who knew Giroud had such sweet feet…. brilliant goal! #CFC #KTBFFH #COYB

— F Kats (@katsarfr) April 22, 2018