Diet, Calories and Performance of a Pro Footballer
Most of us wanted to be as a professional football player (or some kind of pro athlete), but at some point, the dream of playing for a professional football club in the Premier League or any European league is a very real thought that spurred them on.
Fans have big dreams and high expectations because they love playing the game, but have they ever thought how much average calories a professional footballer intake in his daily routine.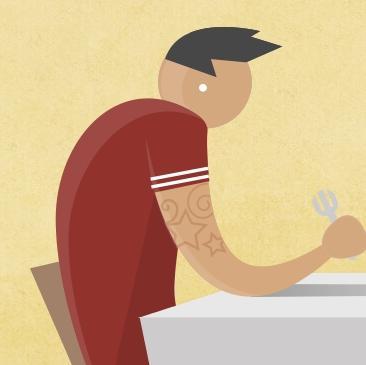 Well, you might be able to here – worldsportsfoodfight.com is an educational guide to bring you an understanding of the life of a professional athlete- where you can SELECT 2 sports of your choice to compare average daily calorie intake..!
Let's take an example of a Pro footballer.!
CALORIES…
A PROFESSIONAL FOOTBALL PLAYER WILL CONSUME ON AVERAGE 3,800 CALORIES PER DAY. ON AVERAGE A PLAYER CAN RUN 5 TO 6.5 MILES IN A TYPICAL GAME DEMANDING THE HEART WORK AT 85% OF ITS MAXIMUM RATE.
This is the equivalent of… seven big MACS, three whole CHICKENS and thirty-one Protein Shakes.
DAILY DIET EXAMPLE…
BREAKFAST
2 CUPS CEREAL WITH MILK, FRUIT JUICE, A BANANA, 2 THICK SLICES TOAST WITH A THICK SPREAD OF JAM
LUNCH
1 LARGE BREAD ROLL, 1 MEDIUM MUFFIN AND A FRUIT SMOOTHIE
SNACK
FLAVOURED YOGHURT AND FRUIT JUICE
DINNER
PASTA FOLLOWED BY A FRUIT SALAD, 2 SCOOPS ICE CREAM AND A SPORTS DRINK
SNACK
50G OF CHOCOLATE
PERFORMANCE…
THE LARGE PITCH MEANS PLAYERS RUN 6.5 MILES ON AVERAGE PER GAME. MIDFIELDERS RUN UP TO 9.5 MILES IN A 90 MINUTE FOOTBALL MATCH. PLAYERS ALSO DO A LOT OF SPRINTING, CUTTING AND TACKLING AND TYPICALLY BURN BETWEEN 1500-3000 CALORIES PER GAME depending ON THEIR SIZE AND POSITION.
Experience the same and share with your friends on your social networks..!