Everton interest in Theo Walcott
Everton F.C are said to be in talks with the Arsenal winger of 12 years Theo Walcott as confirmed by Everton manager Sam Allardyce.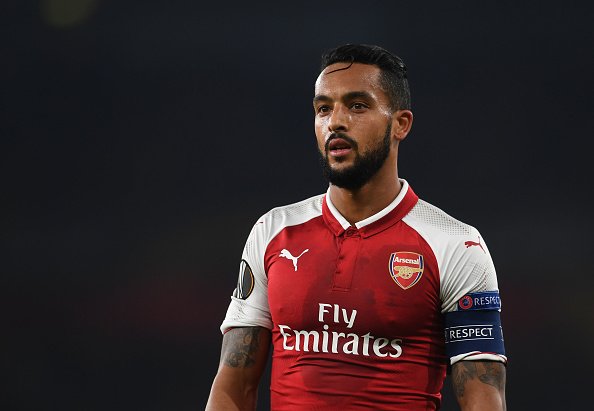 Walcott has scored 65 league goals in 269 appearances since joining Arsenal in 2006 for a fee of £5 million + £7m worth of add-ons from Southampton. But it's looking ever more like it's time for Theo to move on as he has only appeared 6 times this season for Arsenal scoring no goals and providing no assists.
Everton, although not in the best form of late, could be a good move for the English winger as the club is fighting to climb the top 10 of the league table after signing some top quality players such as Gylfi Sigurdsson and Cenk Tosun. They are trying to remedy their attacking issues this season with the signing of these attacking players as Everton's main attacking threat so far this season has been 32-year-old Wayne Rooney who recently joined from Manchester United and has scored 10 goals already this season but he's not a long-term option for Everton. Although Walcott is 29 in March he will certainly bring a lot of pace to the team which the toffees are currently lacking as they have generally play out from the back recently. With winger Kevin Mirallas has just left on loan to join Olympiakos this has opened up the perfect opportunity for Theo to really make an impact in the coming months if the transfer goes through.
Theo Walcott suffered a bad injury when Arsenal played Tottenham in 2014 rupturing his ACL after a nasty tackle from Danny Rose that left him to 'learn how to walk again'. Ever since this his importance in the Arsenal side has dropped significantly never fully recovering his guaranteed starting place in the team. Of course, this risk of a reoccurring injury would follow him to Everton so Sam Allardyce needs to think carefully if It's a risk that Everton are willing to take.
Here are his stats for the last 6 seasons are as follows:
(2017/18) Appearances – 6 | Goals – 0 | Assists – 0
(2016/17) Appearances – 28 | Goals – 10 | Assists – 2
(2015/16) Appearances – 28 | Goals – 5 | Assists – 2
(2014/15) Appearances – 14 | Goals – 5 | Assists – 0
(2013/14) Appearances – 13 | Goals – 5 | Assists – 4
(2012/13) Appearances – 32 | Goals – 14 | Assists – 10
Finally, there is the factor that he would cost a pretty penny as he's currently on £140,000 a week and for a player that isn't in the best form recently as well as potentially being more injury prone now he's getting older it would be a huge risk on Everton's part however it could be pay off big time as a move could be just what Walcott needs to reinvigorate his career.