Top 5: EPL Away Trips to Dread in 2017/18
The release of the fixture list is considered by many to be the true moment of conception for a new Premier League season. It is an event that unites football lovers across the country, regardless of their loyalties and leanings.
One stadium, White Hart Lane, will be notable in its absence from a list of fortresses it would have surely topped in the minds of Premier League followers. Tottenham completed 2016/17 unbeaten at White Hart Lane, and it was a fitting tribute to a ground that had hosted professional league football for 109 years before demolition got underway this summer. So unmovable were Tottenham on their own turf, that Mauricio Pochettino's men even beat the number of home points gained by champions Chelsea.
With Tottenham playing at what will (cynically) be identified as a 'half-full' Wembley in 2017/18, there are doubts about the team's collective ability to continue such strong home form into the new season. Such doubts are based on Tottenham's woeful European form of 2016/17, with the club trialling Wembley Stadium for Champions League and Europa League fixtures and winning just once. Said win was an inconsequential 3-1 victory over CSKA Moscow that could do nothing to stop Tottenham sliding down into the Europa League.
In the group stage, Tottenham lost at Wembley to Bayer Leverkusen and AS Monaco, and they were held to a 2-2 home draw by KAA Gent in the Europa League knockout phase, bowing out 3-2 on aggregate. With Tottenham perhaps needing more time to settle into Wembley Stadium, before the club's new home is built, seven teams are seen as likely to turn their grounds into veritable fortresses last season:
Chelsea (1st in 2016/17)
Of the Premier League stadiums that will host Champions League football in 2017/18, Stamford Bridge is obviously set to be the most daunting. Pep Guardiola's Manchester City squad was reasonably solid at home last season, but still fell short of Chelsea by a considerable distance. Meanwhile, the second half of 2016/17 saw Manchester United and Liverpool concede a disappointing number of home points to teams much lower in the table.
53 of Chelsea's title-winning (and near record-breaking) 93 points in 2016/17 were taken from matches at Stamford Bridge. Such is the confidence in Chelsea's home form. Where the Premier League is concerned, there is nothing to suggest that the West London club cannot improve on that tally of home points next season – even if Diego Costa is currently in a standoff with Antonio Conte.
Everton (7th)
Everton lost just twice at Goodison Park last season. The first defeat was yet another Merseyside Derby reverse to Liverpool, with Sadio Mane's 94th-minute goal breaking blue hearts and settling matters. Admirably, a mid-table Everton grew from that setback and pushed on to win eight consecutive home matches in the New Year – a sequence not seen at Goodison Park since 1990.
Everton had already secured European qualification by the time champions Chelsea visited Goodison Park on 30 April. As such, the 3-0 defeat suffered by Everton at Chelsea's collective hands does not necessarily foreshadow a return to the darker days of the Martinez era, when home wins became a distressing rarity. Ronald Koeman has instilled a new degree of fitness and resolve at Goodison, and with Farhad Moshiri now the largest shareholder, Everton are well-placed to maintain their strong home form.
Bournemouth (9th)
The Vitality Stadium, also known as Dean Court, has by far the lowest capacity (11,000) of the twenty grounds that will host Premier League football next season. The 2015/16 season saw Bournemouth defy the odds and survive with relative ease, despite being a newly-promoted side tipped for instant relegation. Under Eddie Howe, the squad has turned Dean Court into a veritable bear pit, and claimed vital wins over teams like Everton (1-0), Liverpool (4-3) and champions Leicester (4-0) last season.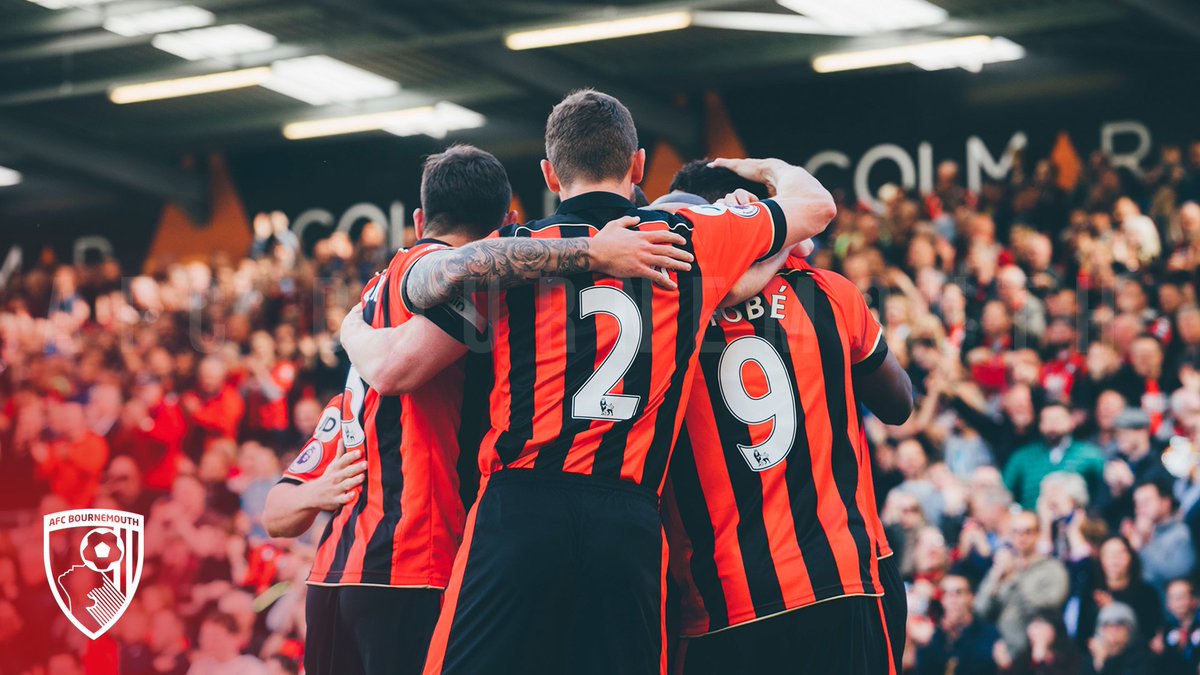 Bournemouth's also commanded a 3-0 lead in a home game against Arsenal last season but ended the night with just the one point. Regardless, the Cherries recovered from that disappointment to finish 9th and gain even more respect.
Burnley (16th)
At the second time of asking, a promoted Burnley side led by Sean Dyche managed to survive in the Premier League. Having clearly learned from the chastening lesson that was 2014/15, Burnley looked fitter and more combative in 2016/17. This translated into a home form that saw the Clarets win ten of their nineteen home games last season.
Newcastle (Promoted – 1st)
In 2015/16, with the team in a death spiral under Steve McLaren, the atmosphere at St James' Park could only be described as toxic. The only positive from Newcastle's second relegation season in a decade was the appointment of Rafael Benitez. He improved the team's results but arrived far too late to prevent the Magpies' slide into the FL Championship.
Though Newcastle suffered five home defeats last season, they now have the magic combination of a significant bankroll (through promotion as champions) and a manager with good previous in the Premier League. Much depends on the home performances witnessed by a town that practically lives on football, but when the atmosphere at a 55,000-capacity St James' Park is good, then it can be an extremely difficult place to visit.