Twitter reacts to rumours – Wissam Ben Yedder link with Gunners
For years now Arsenal fans have been calling on the club to sign a striker, and it seems that progress is finally being made by the north London club in that department.
Wissam Ben Yedder, who plays as a main striker for the Ligue 1 outfit Toulouse FC – could make a move to the Gunners in the coming hours, according to the Canal+ as quoted by Daily Star.
However, the same report suggested that Spanish outfit Sevilla are also interested in signing the 25-year-old meaning the forward has an option to make over his future.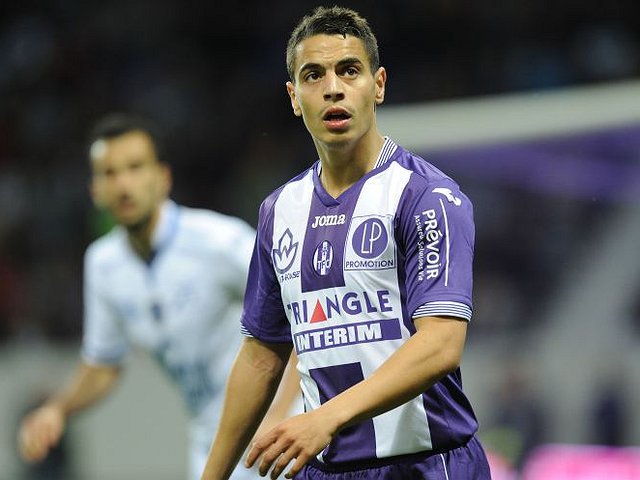 Furthermore, the Sun also report that West Ham United are also keen on signing the Frenchman, who scored 17 goals in 35 Ligue 1 appearances last season.
The north Londoners have been linked with a world-class forwards this transfer window, including Gonzalo Higuain and Pierre-Emerick Aubameyang.
However, it seems a little doubt for Gooners (Arsenal supporters) that the club are now targeting less recognised name, despite already splashing the money on Granit Xhaka this summer.
Here's the how Twitter reacted to the rumours surrounding Ben Yedder to Emirates…!
Only at Arsenal can you go from Higuain to Marhez to Ben Yedder #BanterFC

— The nearly club (@LeeGunner82) July 26, 2016
On one side u can say Ben Yedder has not scored a bucket load & it's only Ligue 1. Only the other u can say he has never played with MO/AS

— Dave Seager (@goonerdave66) July 26, 2016
I wouldn't mind Ben Yedder. Saved his team from relegation, smart finisher, great passer, quick, agile. Seems good to me despite his height.

— ¿ (@ThierryFinish) July 26, 2016
Ben Yedder would only be a good signing if he's played next to Giroud not instead of him.

Small and pacey striker next to the big man. ????????

— Wilshoholic (@Wilshoholic) July 26, 2016
Either Arsenal leaking Ben Yedder news to scare Lacazette reps if we've already had talks with them or we moved on to another target.

— Osman (@OsmanZtheGooner) July 26, 2016
So we get lacazette Lyon get Ben Yedder everyone's happy

Apart from West Ham

Get it done @Arsenal

— Sam (@IwobiFlick) July 26, 2016
Dreaming of Morata and Higuain, but getting Ben Yedder. Classic Arsenal move.

— Dejan Lazic (@dejanlazic93) July 26, 2016
Much prefer a signing like Ben Yedder than £60m+ on players who really, really aren't worth it

— Culann Davies (@CulannDavies) July 26, 2016
Ben yedder is a baller… Been saying this the whole summer #afc

— angel aguiar (@angelgunner09) July 26, 2016
West Ham won't sign Ben Yedder, he will join another prem team within the next 3 years and be amazing

Remember this tweet

— ⚒ West Ham Sam ⚒ (@westham_17) July 26, 2016
Interesting now how there's been a strong report on both Mahrez and Ben Yedder, but nothing to follow up.

— Deano Spyrou (@DSSFootball) July 26, 2016
Watch Wenger goes from signing Higuain, lacazatte, Icardi to signing Ben Yedder another Chamakh

— mula_boy (@Ru_mulla) July 26, 2016
I'll take the cheap Ben Yedder over the expensive Lacazette

— A Big Nwa (@Oddy4real) July 26, 2016
Lyon won't give us Lacazette but now wanna rob Ben Yedder too??? Sod off morons ???? #AFC

— Shaheen Ashraf (@topgooner100) July 26, 2016
We are passionate about football and want to revolutionise the way football is perceived in the world.