Manchester United considering Odysseas Vlachodimos swoop
Manchester United have reportedly set their sights on Benfica goalkeeper Odysseas Vlachodimos as they aim to bolster their squad.
According to a Daily Mail, Manchester United have initiated discussions to acquire the Greek international in the upcoming summer transfer window.
The 29-year-old is being considered as a potential backup for Andre Onana, addressing the looming departure of Dean Henderson, who is sought after by Nottingham Forest and Crystal Palace.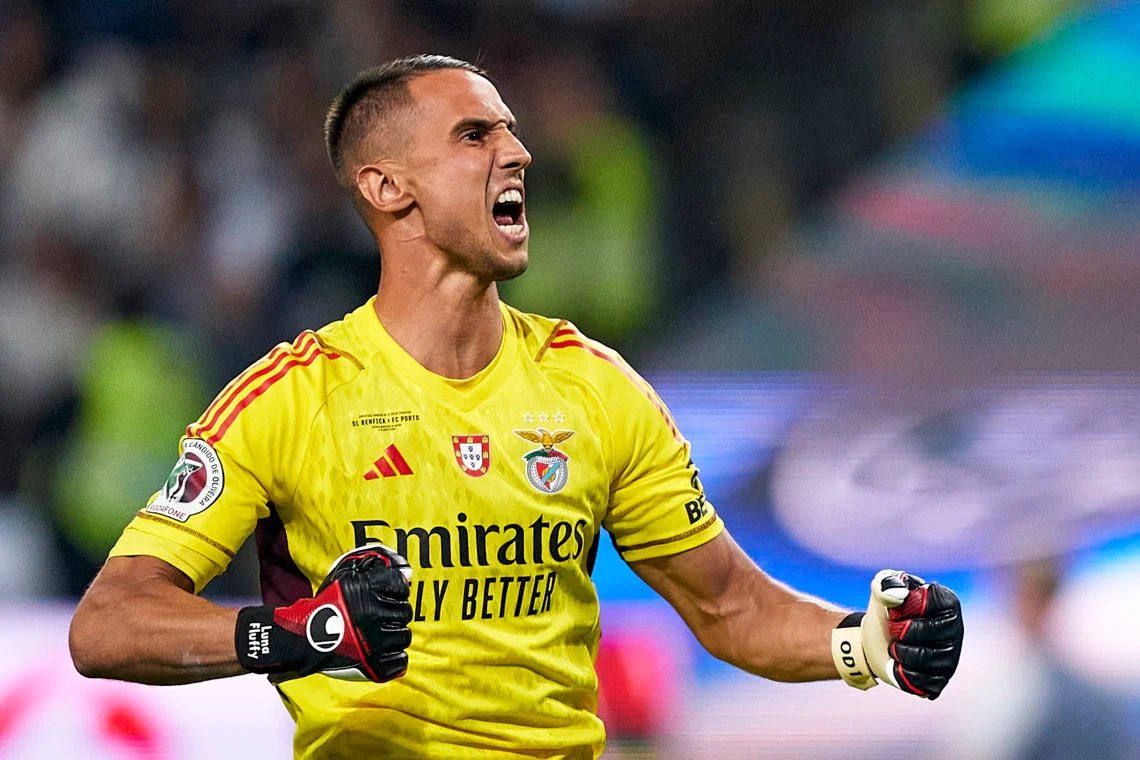 According to Fabrizio Romano, Vlachodimos is a primary target for Manchester United's goalkeeper position. This strategic move is prompted by the anticipated departure of Henderson, who seeks regular playtime elsewhere. The club's inability to ensure such opportunities makes his departure foreseeable.
With the acquisition of Andre Onana earlier in the transfer window, Man United's goalkeeping options have expanded, but relying on a single reliable goalkeeper is deemed insufficient. Vlachodimos is deemed a fitting alternative to support Onana, leveraging his successful stint with Benfica.
Vlachodimos's arrival could challenge Onana for the starting role this season. While Onana has demonstrated stability since joining the Red Devils.